How To Make a Advertisement
No matter what niche you are in a great idea to get more traffic is to make an ad. In this article, I will show you certain ways on how to make a advertisement. You may be asking yourself where do I start? Well, there are many different ways and different formats for creating ads. Which can include:
Banner Ads
Text Ads
Classified Ads
Video Ads
Newsletter Ads (email)
Solo Ads
Banner Ads
To make a banner ad you can use certain programs like Crello and Canva. They provide free templates in many categories, you just need to pick a category in your niche. These programs are free with upgrades if you need more templates.
Crello and Canva are much the same, but you will find different templates to choose from within the two programs. So it's a good idea to use both of them. That way you have more templates to choose from.
You can also start with a blank canvas and add certain things like background colors and shapes and then your text.
Once you have chosen a template it is easy to add text. On the left side menu, you will find an add text button to easily add your text. Your text can be moved around to where you are happy with it. Below Is a banner I made using the above format.
You can even upload your own photos and add text to them.
So as you can see you can make great banner ads from these two platforms. They both include templates for different websites. You can use everything from Facebook poster Ads to Instagram template ads and Infographics. The different templates will either be in pixels or measurement.
Below is a banner I made for another article. I chose a template, deleted the original text. Then inserted my own text. I then added a link to this banner, so if anyone clicks on it they will be taken to another site or an offer.
Text Ads
Text ads are quite simple, write your ad and insert it into the many advertisement platforms available on the Internet. You can place your ads on paid or free to use ad platforms. Many people use Adwords which is a PPC (pay per click) Google site. Facebook is popular too.
A simple text ad will consist of a great heading with your keyword or keyword phrase. The body of the ad IE: What you want to get across to your audience. A link in your text ad leading to your offer or CTA (call to action).
The ad can be short and sweet or long but not boring. Nobody wants to read an essay. They want you to get to the point as soon as possible. That's why I believe short and to the point is a good idea.
Here are a couple of examples of a text ad for Adwords. Very short and to the point.
Convert articles to video
Why make people read when they can now
watch and hear your articles?
www.articlevideorobot.com
Get more out of articles
Combine video & article marketing.
Double your traffic and backlinks!
www.articlevideorobot.com
                                     My No.1 Recommended Program
Classified Ads
There are many classified ad sites available to choose from on the internet. Be sure to use a reputable classified ad site. You can use paid or free. Most classified ad sites will let you post for free with paid upgrades so your ad stands out more or reaches the top pages. Again make your headline catchy, one that will want to make the reader click on your ad. Don't lie but you can exaggerate a little.
For example:….. How to make $1000 per month with affiliate marketing….. This type of headline gets the reader's attention from the start. It is not a lie it is possible to make this kind of money, but it does exaggerate a little. As you haven't told them in the headline how you can make this kind of money per month. They will have to click on your ad to find out.
How To Make a Advertisement – Video Ads
Video advertising is becoming more and more popular. They can get your message across much quicker than text-only ads. The amount of information that can be squeezed in a short video is vast.
Most video ad platforms are free to use. Take YouTube for example once you have made a video and uploaded it onto your YouTube channel the beauty about it is it stays there forever. The longer your video is on a video channel the more it will mature hence more traffic and more sales.
Making a video ad these days has become a lot easier. You really don't need all the cumbersome tools that you used to have to make a video years ago. Take a look at these software tools that make videos in a short period of time. They are so easy to use compared with the old way.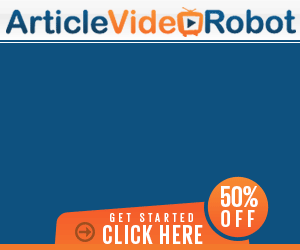 Below are the more popular sites to add your videos too.
Newsletter (email) ads
Below you will find an email advertisement I sent out to my email subscribers. This is a typical email where you can add images and more links if necessary.
——————
Hi [first name],
When Google releases an update, website ranks crash, traffic dives and incomes are destroyed overnight!
Scary, isn't it?
That is why I'm so glad I stumbled upon Traffic Travis. It is my secret tool that I used to get #1 rankings in Google. Best of all, I KEEP them! And guess what? It is totally FREE! No, I'm NOT joking! Take a look here:
Because I use Traffic Travis, I no longer fear Google Updates like Panda and Penguin. I know that my website will be Google-friendly, and I know how to discover the best links to raise my website in the rankings!
When I first saw it, I thought free? No way, there has to be a catch! So I put it to the test and you know what? It works! Best of all, it is so easy and simple to use. With Google, I no longer feel like I'm'winging it.
But what blew my mind, was it doesn't just help you rank your website in Google. It does so much more:
Tracks your search engine rankings (other places charge you a monthly fee for this!)
Discover why your competitors are beating you…
Then discover how YOU can BEAT them!
Uncover the BEST PPC keywords that make you money…
And discover the PPC keywords your competitors have missed!
Plus so much more, and it's all free, with no catch:
To get started, download the software. Add your website and your keywords and then perform an SEO health check. You'll be surprised by the results!
Sign off
As you can see I have included an affiliate link 3 times in this email. This makes sure the reader does not miss the link.
Solo Ads
Solo ads are great if you have long pockets and a great budget. Let's be honest here solo ads cost and cost big. It would be nothing for a large company to send out solo ads as they budget for high spending ads. But for the beginner or a person with a low budget, they can seem very expensive. They are very effective though as they are sent out to a target audience.
One of the least expensive sites to use for solo ads is Fiverr. I have never tried them but you will need to do your research before paying for any solo ads. Make sure the vendor has a good reputation and has done many ads before. You can find this information out by clicking on a vendor.
If you have the budget you can go to the Udimi website where you will find many vendors who specialize in Solo Ads only. The same applies here, do your research on various vendors to make sure you are you are going to get the best deal.
How to make a advertisement – conclusion
Ads are not hard to make you just need to know how to word them for the best ROI (Return on Investment). I hope the examples I have shown you here are of some help.
Please remember to add your keywords to your ads. Also, remember to do your research on where to place your ads. There is a huge market on the web that may be just waiting to buy your particular product or service.
If you have any questions please feel free to contact me in the contact form or comments form below.
Regards
Janet